Basic Obedience Group Class
Basic Obedience Group Classes offer handler and dog an introduction to dog obedience in a family friendly, social environment. Students will learn to teach their dogs to sit, down, stay, come and walk on a loose leash. Equipment, behavior and effective solutions to common problems are discussed and demonstrated in class. Classes of up to ten dogs meet for six one hour sessions. The minimum age for dogs in our group classes is 12 weeks - there is no maximum age limit. All dogs must be up-to-date with their vaccinations. - $120 per dog
Intermediate Obedience/CGC® Group Class
Our Intermediate Obedience/CGC Group Class is an opportunity for dog and handler to expand on the skills learned in basic obedience and to earn the AKC Canine Good Citizen®. This course emphasizes working through distractions and real-world application of commands. Completion of basic obedience or an equivalent program is a prerequisite. Classes of up to ten dogs meet for six one hour sessions. All dogs must be up-to-date with their vaccinations. - $120 per dog
Beginners Agility Group Class
The Beginners Agility Class is a great way to have some fun with your dog. Agility is a dog sport based on a handler and dog�s speed and accuracy through an obstacle course. In our beginners class we teach our students how to motivate their dogs over, around and through the agility obstacles. There are no prerequisites for this class. Classes of up to ten dogs meet for six one hour sessions. All dogs must be up-to-date with their vaccinations. - $120 per dog
Private Lessons
Private Lessons are a great option for working with entire families (multiple handlers and/or dogs), solving behavior problems, teaching advanced obedience or training young puppies. Private lessons can be scheduled for almost any time at our locations or in your home, making this format great for those with busy schedules.

Lessons at our locations - $60 per hour

Prepaid package of six lessons - $300
Prepaid package of ten lessons - $480

In-home lessons - contact us for pricing

Prepaid package of six for the price of five
Prepaid package of ten for the price of eight
Board & Train Programs
In-kennel, Board & Train programs are the best solution in certain cases. Don't have the time, need extra help, going on a vacation - boarding and training may be a good option. Dogs in our board and train programs get three training sessions per day and are well taken care of by the kennel staff. For best results we recommend exercising the training and following-up with private lessons or group classes after the boarding period.
Four-Week Board & Train - $1400

This is the most popular of our board and train programs. Dogs are taught basic on-leash commands - sit, down, stay, come and walking on a loose leash. In addition to boarding and training this program includes a bath and private lesson at the conclusion.



Five-Week Board & Train - $2000

This is a beginning off-leash program. Sit, down, stay, heel and come are all taught on and off-leash. A bath, three private lessons and an open invitation to our group obedience classes are included.



Short-Term, Refresher & Evaluation Programs - $60-65 per day
We can work with dogs while boarding for shorter programs to refresh training, get a start, evaluate or to get some constructive interaction while boarding. Programs shorter than two-weeks are $65 per day. Programs two-weeks to less than four-weeks are $60 per day. Additional services like grooming and private lessons are available for an additional charge.



Long-Term & Specialty Programs - contact us for pricing




Protection & Sport Group Class
This group class meets Saturdays at 3:00pm year-round. Dogs of all ages and all levels of training are welcome to attend. We work on developing grips, building confidence, obedience and biting scenarios. Personal protection, sport, security and law enforcement dogs can benefit from this class. Even fully trained dogs can benefit from exercising their training in this class. - $20 per dog/class
Law Enforcement & Security
Law Enforcement
Evaluations
Evaluation
Seminars & Demonstrations
Seminars & Demonstrations
Links...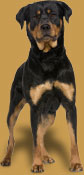 New Articles
At outposts away from the main base, American soldiers and Afghan dogs are drawn to each other. War Dogs - NY Times Video.
Dog's Food
Diet plays a key role in a dog's physical and mental health. Food made with high quality ingredients can reduce healthcare costs and give a dog a higher quality of life.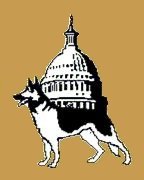 Training Tips
Appropriate equipment and good technique make for effective training.