News Links
This Page contains links to dog food articles and company websites that we found interesting enough to link to. ...hope they help you make an informed decision on your dog's diet.


---



Susan Banks. "What's Best For Fido To Eat." Chicago Sun-Times



If you find it confusing to choose the proper dog food for your faithful canine companion...

Grocery-store shelves are laden with choices, specialty food is available at pet stores and many veterinarians sell food. Then there are pet owners who use human-food ingredients to make pet food, and a contingent that swears by the raw diet, which is just what it sounds like: raw meat and other ingredients.

While the arguments wage, pet owners are firmly stuck in the middle. Things just got a little easier, however. Mark Poveromo has written a book...

---



"Raw Dog Food Health Benefits." Vetinfo.com



Research has confirmed what most vets say about raw dog food health benefits. A raw food diet is the best for your dog. Dogs who eat raw food tend to have less health problems than those that eat a diet made up of kibble or canned food alone. It's important to understand what is meant by a raw food diet and to consider several important health benefits.

---



Links...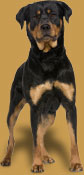 New Articles
At outposts away from the main base, American soldiers and Afghan dogs are drawn to each other. War Dogs - NY Times Video.
Dog's Food
Diet plays a key role in a dog's physical and mental health. Food made with high quality ingredients can reduce healthcare costs and give a dog a higher quality of life.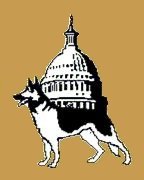 Training Tips
Appropriate equipment and good technique make for effective training.